History of ModifyMeds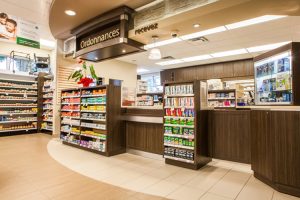 When I owned a pharmacy in the town of Hudson, between 2004 and 2007, I worked almost exclusively with the elderly population. I then had a lot of requests from health professionnals and patients about the possibility of modifying oral medications for people who have difficulty swallowing tablets and capsules. During my research on the subject, I soon realized there was no Canadian database on medicines that can not be divided or crushed. The only information on the subject came from the United States and Europe where the names and dosage formulations tablets differed from drugs marketed in Canada. Regarding this situation, I decided, after an extensive search on the subject, to create a database of oral medications that cannot be cut or crushed, and alternatives for these situations. Unfortunately, for some drugs, there are no clear recommendations on this subject  by the absence of clinical trials or post-marketing experience. I summarized the information on the physicochemical characteristics of different formulations of oral drugs, as well as the process of release of their active ingredient. With this information, each healthcare professional can make an informed and individual decision on the possibility of modifying an oral medication. Hopefully this information will be useful in your professional practice.
Peter Dvorak, pharmacist, DESS, CTH.